Garage Floor Painting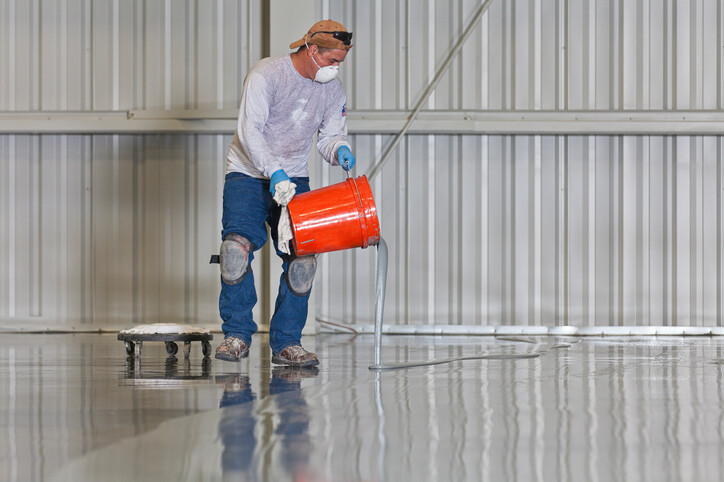 Are you looking for a durable product to apply to your garage flooring? The epoxy experts at The Best Painting Pro can help! Call (631) 489-8112 for a free quote and we'll help you navigate the process.
---
Call for a FREE Quote
---
Garage Floor Painting Experts
Although it's not rocket science, there are steps to the garage floor coating process that must be followed and not rushed. When not properly applied, garage floor paint can peel and crack in a matter of weeks. The Best Painting Pro epoxy experts have applied garage floor coatings for over 23 years. We have rigorously trained, and follow best practices to provide a skillful, enduring garage floor finish time and time again. From a simple clean-looking coating to an application of metallic speckled epoxy coating for your garage floor, The Best Painting Pro will get the job done right.
Benefits of Garage Floor Coatings
In addition to making your garage floor look more appealing, applying an epoxy coating your garage floor has many advantages.
Reduce oil stains and tire marks.
Make floor cleaning and maintenance a breeze.
Eliminate those cracks and divots that tend to catch dirt and allergens.
It provides a moisture barrier that will inhibit mold and mildew growth.

Why Call The Best Painting Pro For Garage Floor Coating?
When you call The Best Painting Pro, you receive expert advice, friendly personnel, and quality workmanship. For us, this isn't a hobby, it's a specialization that we take pride in offering to our painting customers. After you call (631) 489-8112, you will receive a free, speedy quote on your epoxy service. We'll discuss your ideas and how you plan to use your space. This will help us determine the best product to suit your needs. Once your project is scheduled, you will be kept in the loop, and we'll do everything in our power to complete the job on schedule. Last, the epoxy project isn't complete until you are fully satisfied.
---
Call for Fast FREE Quote
---